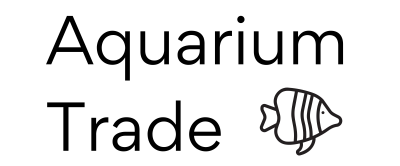 "Lacey Act Amendments of 2023"
May 17, 2023 Senator Marco Rubio (R-Florida) has introduced a bill, with the title ''Lacey Act Amendments of 2023."  We are monitoring this closely.  
Applicable External Links:
Florida FWC whitelist
Please sign this petition to support common sense rules in Florida. Please ask Fish and Wildlife not to use an ill-advised whitelist of animals that can be kept. All you need to do is add your name to the following statement, "A viable option I support would be a list of prohibited species, which would be a much smaller, manageable and enforceable list than one that attempts to encompass all allowed species. ":
UPDATE:  The petition has now been closed. FWC is meeting on 5/10/2023 and 5/11/2023 to discuss this issue. Those invested in this hobby should consider contributing to PAN. We may not have heard about this if it wasn't for them and will be there representing the aquatics industry / hobby.  https://petadvocacy.org/
From 2022:
It may soon be illegal to bring new fish into the United States from overseas and it may be illegal to transport exotic fish across state lines. In order to change this, regulations will first need to be written and species added to a "white list" which will involve significant leg work from the aquarium industry.
2022 LACEY Act updates:
August 5, 2022: The bill we were concerned about, and the LACEY Act amendments that would have been bad for pet keepers in America, is now dead. Please keep in mind there is always a chance new legislation will come forward in the future.   
April 7, 2022: From the Pet Advocacy Network, "members of Congress have been selected for the Conference Committee that will meet to reconcile the differences between H.R.4521 (COMPETES) and S.1260 (USICA). We need YOU to let these Members of Congress know that you don't support amendments to Lacey in Sec. 71102 of COMPETES H.R. 4521 before a final bill is agreed to by the committee.".  
March 29, 2022: From USARK, "A top priority on Capitol Hill is to pass the Bipartisan Innovation Act (this is the current name for the bill that will merge HR4521 and S1260). The primary goal of this bill is to boost high-tech research and chip manufacturing in the United States. Since the House and Senate passed different versions, the two versions must now be merged (reconciled). The process to conduct a formal reconciliation finally started Monday evening with a move from the Senate that replaced the text of HR4521 with the text of S1260 and sent it back to the House. House Majority Leader Steny Hoyer said the House should vote this week against the bill from the Senate. This downvote will trigger the formation of a conference committee with members from both chambers. That committee will reconcile HR4521 and S1260 to produce a final bill. Following a vote to begin a formal conference negotiation process, Chuck Schumer and Mitch McConnell must define the structure of the committee talks."  Source
March 28, 2022: From USARK, "Following a roll call to limit debate on the measure (cloture), the Senate voted 68-28 to send its version (text from S1260) of this bill back to the House. Next, the House will reject this bill. This was the process needed to set up a cross-chamber conference committee to settle on the final language for the bill (reconciliation of the two bills)."  Source
March 17, 2022: Urgent update from PIJAC (note, they are now called the Pet Advocacy Network), "Senate may move to resolve USICA and COMPETES in coming days".  See Pet Advocacy Network's site for details. 
February 12, 2022: To clarify some of the details with the amendments we are concerned with Reef to Rain Forest created the following article: PIJAC's Lacey Act Update
February 9, 2022: Use the updated form from the Pet Advocacy Network to contact your Senator today!
February 4, 2022: Amendments to the HR4521 impacting the Lacey act that the hobby should be concerned with have passed the house.
An amendment recently added to the America COMPETES Act (HR4521) would impact all exotic animals except cats, dogs, or traditional farm animals. All species other than cats, dogs, or traditional farm animals would be considered injurious immediately (or possibly in 60 days) unless added to a whitelist. Species considered injurious could not legally be imported into the United States or transported across state lines.
What you can do:
Use this form from the Pet Advocacy Network to contact your representatives today! (Updated 3/29/2022)
This will be the best location for updated information so please share this site with everyone you know that keeps pets or works in the pet trade.

Join

our mailing list

here for important updates.

Donate to the Pet Advocacy Network Aquatic Defense fund.   
Applicable External Links:
US ARK "Senators and House Representatives assigned to the S1260/HR4521 reconciliation conference committee."
North East Council of Aquarium Societies YouTube live stream, "NEC E-Vention – Lacey Act Amendments Panel Discussion & Horacio Dominguez"
MASNA position statement, "regarding HR 4521 and proposed amendments to the Lacey Act that are contained within the COMPETES Act of 2022"
Pet Advocacy Network Feb 13, 2022 "THE FACTS ABOUT THE LACEY ACT AMENDMENTS IN THE COMPETES ACT OF 2022 (H.R.4521)"
Reef to Rainforest: Feb 12, 2022: "VIDEO: The Endangered Aquarium Trade"
Reef to Rainforest: Feb 9, 2022: "Aquarium Apocalypse? Can Lacey Act Amendments Really Cripple—or End—The U.S. Aquarium (and Pet) Trade?

"

US ARK: Feb 6, 2022: "Federal Legislation Threatens Pets, Zoos and Aquariums, and Biomedical Research"
Reef to Rainforest: Feb 4, 2022: "Federal Legislation Threatens Pets, Zoos, Aquariums, and Biomedical Research"
NAIA: Feb 3, 2022: "Federal Legislation Threatens Pets, Zoos and Aquariums, and Biomedical Research"
Reef to Rainforest: Feb 2, 2022 "The Pet Industry Needs Your Help!"